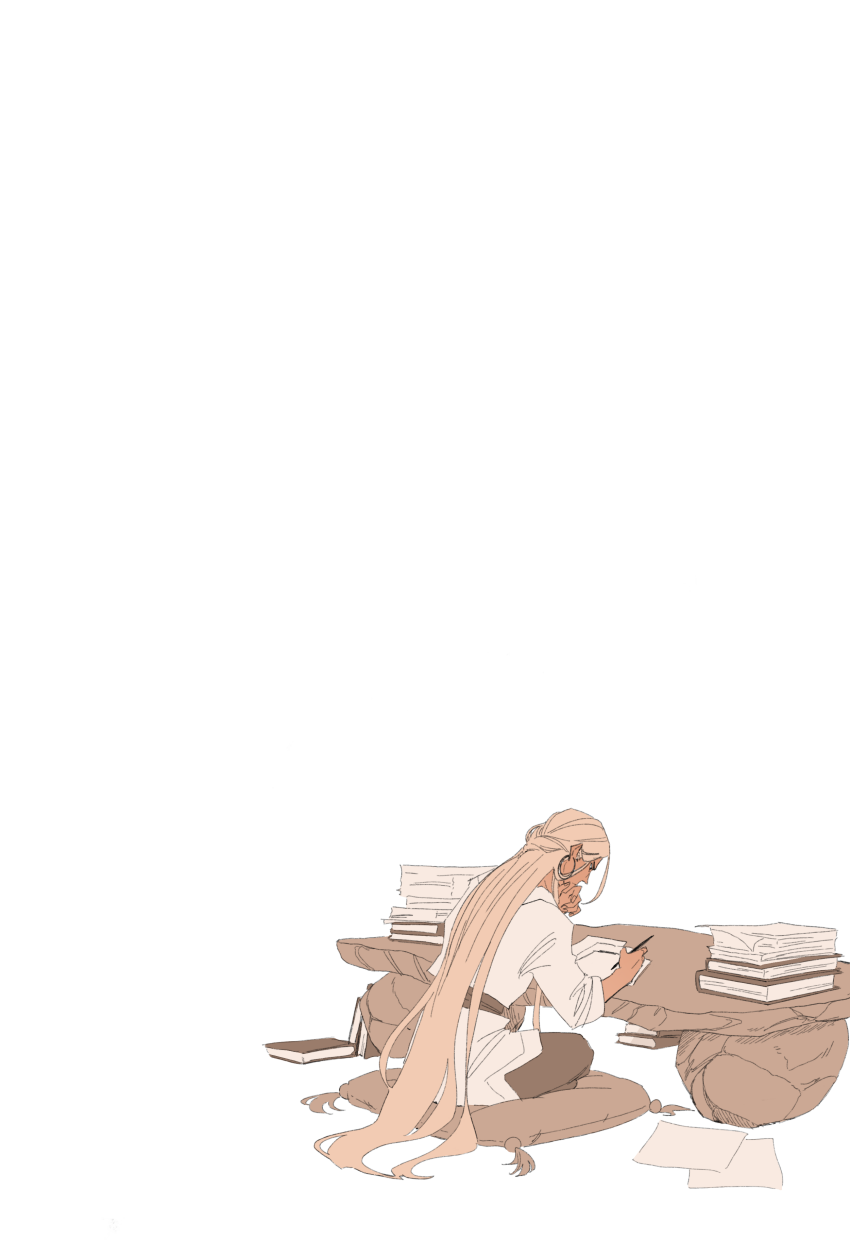 Posted January 24, 2022 at 03:00 am
(Reuploading this to fix a coding issue)

Hello and Happy (belated) New Year!

I wanted to give everyone an idea of what to expect from me this year and to be perfectly honest, this site is gonna be kinda quiet for a while. Right now I am editing TQ pages to prepare for printing. As you may or may not have heard, Kickstarter is involving themselves with blockchain and I'm personally not comfortable with hosting a campaign there for the time being. Luckily, Hiveworks is setting up their own pre-order system so I will be making use of that once the book is ready. I will be yelling about pre-orders all over social media once links are available. I am most active on twitter but if you'd rather just see art and major updates then my tumblr is probably more your speed. Links on the side!

Once I am finished with my portion of book prep I will be focusing on Eros & Psyche for Patreon. After I finished the previous chapter in 2020 I decided I would work solely on TQ until the first book was finished, so for about a year and a half I have worked on nothing else. Those who have been waiting on Eros & Psyche have been incredibly patient, and I am sincerely grateful. Instead of going back and forth every chapter I am going to get this book completed and out of the way since it will be a one-shot like Persephone. I do plan on printing it as well, for those interested.

I will still be working on TQ thumbnails while working on Eros & Psyche and I will be posting said thumbnails to Patreon, but I will save finishing the pages for later. Eros & Psyche will likely be the last full-length book I work on outside of TQ and Far to the North. Any future side projects will likely be shorts and zines that won't be as time-consuming.

Speaking of Far to the North, will I ever get back to that? Of course! It is not a priority for 2022 but it's still a story I cherish and look forward to having the time to work on again.

I hope you all stay safe and healthy this year, please add this site to your RSS reader to easily keep track of updates! (I use Feedly and like it a lot.)