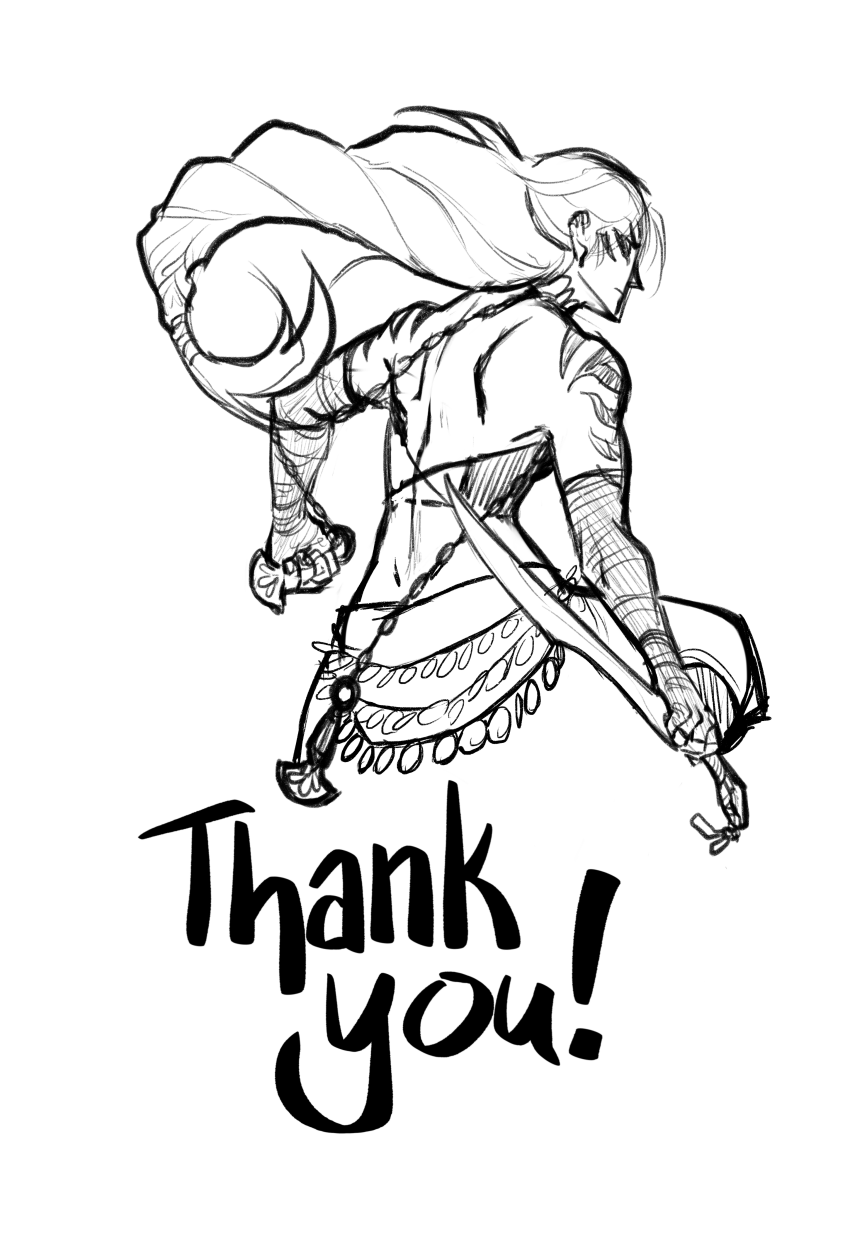 Posted March 3, 2023 at 03:29 am
Out of a $10K goal, our final total came out to $17,685! That's FANTASTIC!
As some of you may know, some of Hiveworks' books from last year's campaigns have been held up. A lot of the holdup is coming from the pre-press process where you make sure your pages are print ready. This process is practically already done for TQ. We've got some things that can only be taken care of after the campaign, such as designing the spine (we have to wait on a measurement from the printer) but for the most part the work is finished and we just need to schedule things with vendors. So hopefully there shouldn't be any delays on that ship date!
If you make a webcomic and would like to print it someday, save yourself some grief and learn about bleeds early on. What is a bleed in printing? A bleed is when the image on a page extends to the end of the paper. A printer cannot print to the edge of a piece of paper. Instead, the comic must be printed on a larger piece of paper and then the paper is cut to size. I start with a page that is 6.25 inches by 9.25 inches for a 6x9 book. I believe this is more extra space than printers will typically require but I just like to be safe. Then I leave some fat margins around the comic. Some panels will extend to the bleeds, but all text will remain in the margins for easier reading. I keep track of which pages are evens and odds to always know where the spine of the book will be and don't extend many panels outside the margins on the spine side. That way nothing important on the page is hidden in the middle fold of the book. I also design my two-page spreads so that the middle of the picture is not the important part, since that's going to wind up hidden.